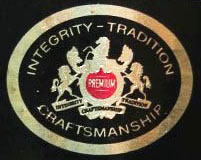 Despite being a Canadian company, Seagrams wrote a very important chapter in the history of bourbon in the US. For a time, it was the largest spirits producer in the world. Although it dissolved in 2000, it's responsible for the prominence of brands such as Four Roses and Eagle Rare, as well as the MGPI distillery which produces bulk whiskey that is used in brands such as Templeton Rye, High West Rye, Bulleit Rye, Dickel Rye, Old Scout Bourbon and Rye, Redemption Rye, and Willett Rye.
-1857- The Seagrams distillery was opened in Waterloo, Ontario
-1888- The Four Roses brand was originally trademarked
-1943- Seagrams purchased Four Roses, and started exporting the straight bourbon. Only a blended whiskey was sold in the US under the Four Roses brand for decades.
-1966- Jim Rutledge joined Seagrams
-1968- The Benchmark brand was introduced, produced at the Seagrams Louisville distillery
-1975- The Eagle Rare brand was introduced, produced at the Old Prentice Lawrenceburg (now Four Roses) distillery
-1983- The Louisville distillery was shuttered
-1989- Benchmark Brand was sold to Sazerac and renamed McAfee's Benchmark.
-1989- The Eagle Rare brand was sold to Sazerac. The bottles started to show New Orleans, LA. At the time Sazerac was sourcing its whiskey, largely from Heaven Hill, so from 1989-1997 Eagle Rare could have contained distillate from Old Prentice and/or Heaven Hill.
-1995- Jim Rutledge was named master distiller
-1999- Eagle Rare label started showing Frankfort, KY
-2000- The Seagrams company was sold to Pernod Ricard and Diageo, who split up the brands.
-2002- Four Roses brand and distillery was sold to Kirin of Japan
-2004- Four Roses straight bourbons were re-introduced to the US market
-2005- Eagle Rare 101 was discontinued by Buffalo Trace
-2006- The Seagrams distillery in Lawrenceburg, IN was sold to CL Financial, who operated it as Lawrenceburg Distillers Indiana (LDI). Bulk whiskey sales started en masse.
-2011- The LDI distillery in Indiana was sold to MGP Ingredients, who operate it as MGP Indiana (MGPI). They continue to provide components for Seagrams Seven Crown, as well as selling distillate to many producers of bourbon and rye whiskey on a bulk basis.
-2015- Jim Rutledge retired as Four Roses master distiller, replaced by Brent Elliott.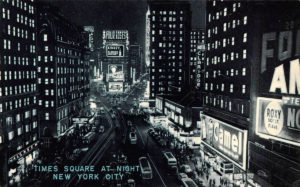 At one time Four Roses was one of the most popular whiskeys in America. Here you can see it held the top advertising spot in Times Square!
Travis Hill is keeping a Four Roses single barrel spreadsheet and has offered to link it here. Whiskeyid doesn't maintain this sheet but feel free to post additions in the comments to help keep the knowledge flowing!